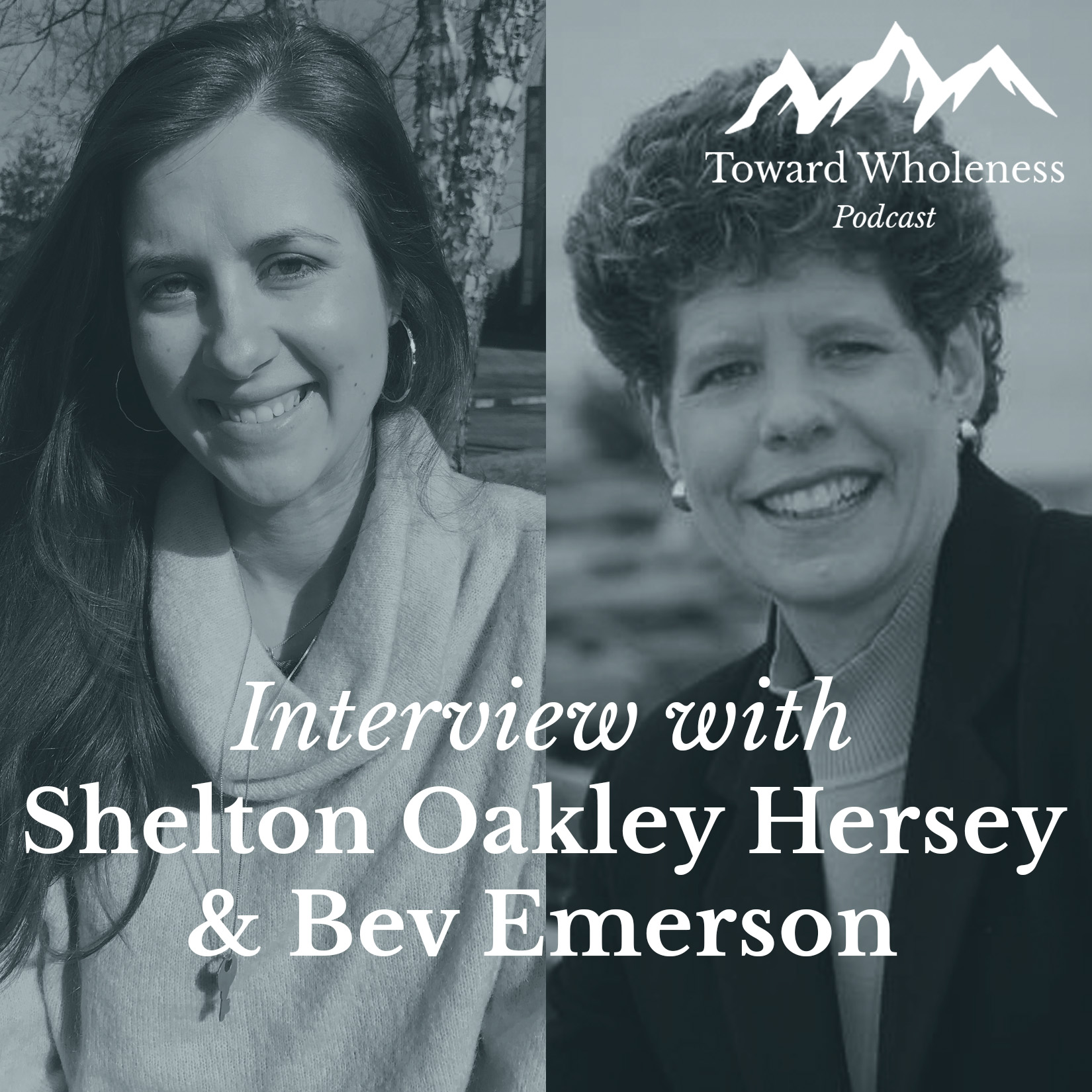 In a time when outrage seems to permeate every corner of our society, how can we have Kingdom-minded conversations that lead to wholeness? Join host Richard Dahlstrom as he interviews Shelton Oakley Hersey and Bev Emerson, both serving as Spiritual Directors at the Nuos Formation.
Shelton Oakley Hersey has sought out, participated, and facilitated spaces working toward holistic development of people and systems over the past decade. She has experience in diverse contexts, from low income neighborhoods of Los Angeles and Fuller Theological Seminary, where Shelton obtained a Masters in Intercultural Studies, to South Africa townships, and the multi-ethnic church of America. In Boston, Shelton serves as the Program Director for the Dignity Project and a consultant with the Race and Christian Community Initiative, both of which are about creating thoughtful spaces of personal identity development designed to build bridges individually and systemically between those who are divided across differences of race, religion, economics, social ideologies, and geography. 
Bev Emerson works with individuals, helping them to develop a deeper relationship with God and also with nonprofits and corporations, assisting them in creating healthy, sustainable cultures by providing management coaching and corporate chaplaincy. She regularly leads workshops and retreats, facilitating space for individuals to encounter their deepest longings and gain clarity around the invitation that God has for them in their current journey. Having spent most of her life living with loved ones who hold different political and religious perspectives, she has a special passion around facilitating difficult conversations that result in deeper intimacy. For 30 years she has used these relational skills along with her BS in Food Science, and MBA to help brands bring healthy, innovative food products to retail. As founder of Olive Tree Product Development, she continues this work, as well as offering leadership formation services.